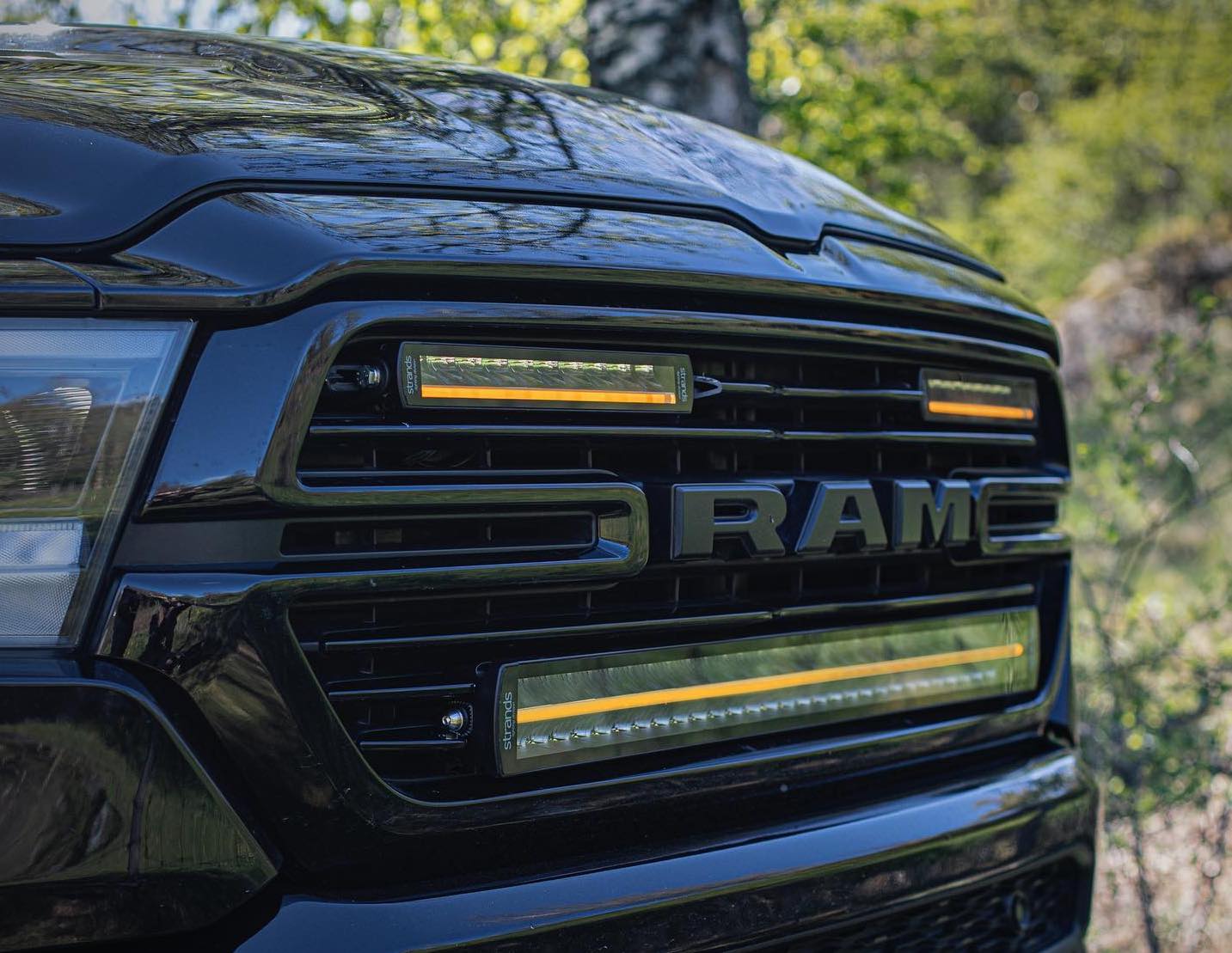 The future of LED bar technology is here. Siberia is a one of a kind, super sleek, super powerful light that will leave you the envy of all of your friends and colleagues. With Siberia, Strands have completely reinvented the LED bar giving it a dual position light (amber and white). If you are looking for uniqueness and power, then look no further than Siberia.
It is not enough to say that it is innovative. Siberia is pushing the boundaries and redefining what an LED bar is. We are talking groundbreaking design combined with revolutionary features. The entire series is E-approved. Siberia has everything you need and want in terms of design. It blends in perfectly with your vehicle and is an extreme upgrade from the traditional, robust models that dominates the market. Function, design and performance that you have never experienced before. The exclusive costume gives an unbeatable overall impression. Slim, dark and sophisticated. The lens goes from edge to edge with an extremely thin frame
Every little element is created to bring out the highest possible performance and interact in perfect harmony. Rest your eyes on the unique dual position light that runs in a line along the bottom of the bar. Express your style and personality by choosing the position light colour between orange and white.
Available in sizes 12", 22", 32", 42" and 50" – all models are E-approved.
Comes with brackets on the back and sides.
Siberia enhances the appearance of your vehicle and gives you efficiency at completely new levels on all roads and in all conditions. Created for those who are looking for the latest in both performance, function and design.
Siberia is also available in a double-row model, also in five sizes.
Tim Vincent, Commercial Director at Kuda Automotive commented "Siberia is one of those products which comes along rarely, its uniqueness over the competition makes it an instant hit with drivers and fleets alike, however that initial surge of popularity is then reinforced by the power of Strands lighting Division's product support, lifespan and overall brand awareness which makes it a true market leader. We are very happy to have Siberia in our range and are already seeing a great uptake from our customers".