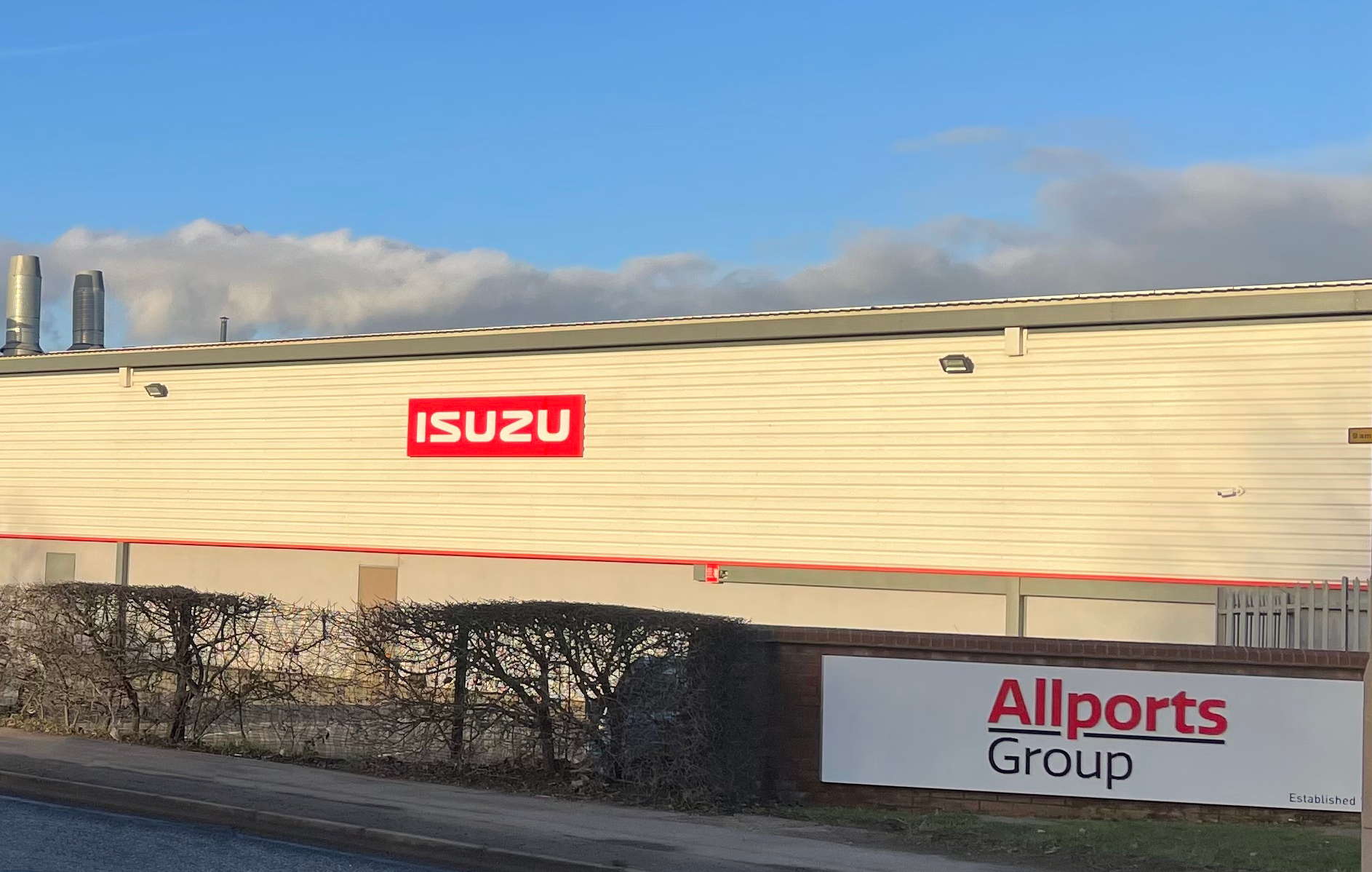 Isuzu Truck (UK) Ltd has announced that Allports Group has been appointed an official Isuzu Truck Authorised Repairer at its Fradley, Lichfield site from 1st February 2023.
The relationship between Isuzu Truck (UK) Ltd and Allports Group started in 2020 when Isuzu Central, a division of Allports Group, was appointed as a full Sales, Service & Parts Dealer in Stoke-on-Trent.
Mark Gallagher, Allports Group, Customer Service Director said "We are delighted to add another service point to our network following an amazing experience at Stoke over the last two-years. We have the team and have invested in the tools and equipment to provide a full inspection, repair and breakdown service for Isuzu Truck operators in the area."
The new Dealer for Isuzu Truck (UK) Ltd is located just off the A38 in Fradley park near Lichfield as follows:
Allports Group, Westhill Road, Fradley Park, Lichfield, WS13 8NG
Telephone Number: 01543 420135
Parts & Service enquiries: service@isuzucentral.co.uk, parts@isuzucentral.co.uk
Allports Group will be responsible for Isuzu Truck Aftersales, Parts & Servicing at their Lichfield Dealership where they have dedicated Commercial Workshops, Bodyshop, Tachograph & Brake Test facilities, all of which combine to provide a complete Aftersales support package for all Isuzu Truck Customers in the area.
Tim Hicks, Head of Operations, Isuzu Truck (UK) Ltd added "The appointment of Allports Group as an Authorised Repairer in Fradley Park is another significant addition to our Dealer Network. Mark and the Team at Allports have fully embraced the Isuzu Truck Customer CARE culture and they will ensure truck operators in the area receive the highest levels of Aftersales support that exceed Customer expectations".