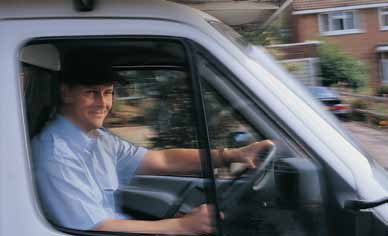 Brexit, low wages and the gig economy all help to put pressure on transport industry. Trevor Gehlcken reports
There is such a shortage of van drivers in Britain at present that many firms are now saying it could affect their efforts to operate successfully. That's one of the findings in the Van Excellence report, which also shows that fleets need to respond to challenges in van technology and compliance while also ensuring the well-being of drivers.
The 2018-19 Van Excellence report published by the Freight Transport Association (FTA), reveals how the van market has grown consistently since the 2008 recession. In 2017 there were around four million vans on the road, accounting for one in every 10 new vehicles registered with the Driver and Vehicle Licensing Agency (DVLA) even though, overall, HGV and van registrations fell.
Although LCV registrations fell by 3.6% in 2017 to 362,149 units – the first decline since 2012 – van activity rose. Vans constituted 15.4% of all traffic in Great Britain throughout 2017 (up 0.2% since 2016) and travelled 50.5 billion miles, a rise of 2.6% since the previous year and up 21.4% compared to a decade ago.
Yet the number of people identifying as a professional van driver fell 5.5% last year while research carried out by Mercedes-Benz has found one in five van drivers, operators or owners believes a van driver shortage could prevent their businesses operating successfully over the next year.
This concern is heightened by the large numbers of EU nationals currently working across the van sector in the UK, as early indicators suggest fewer are choosing to move here after the Brexit vote. The proportion of van drivers which are EU nationals fell to 7.3% in 2017, compared with 12.9% in 2015.
The report also outlined how the so-called 'gig economy' has become widespread among the van industry. Around a fifth of professional drivers are estimated to be self-employed and, similar to self-employed workers from other industry sectors, are likely to earn less than their employed colleagues. While the majority of gig workers are young, there has also been an increase in those turning to self-employment around retirement age.
The rise of the gig economy has increased the flexibility of workers' hours and availability, and driven down costs for employers, but the relative low income and job insecurity poses a set of fresh challenges.
The report also puts focus on the need to focus on driver well-being and draws attention increasingly significant evidence that proves the value of caring for the physical and mental health of staff.