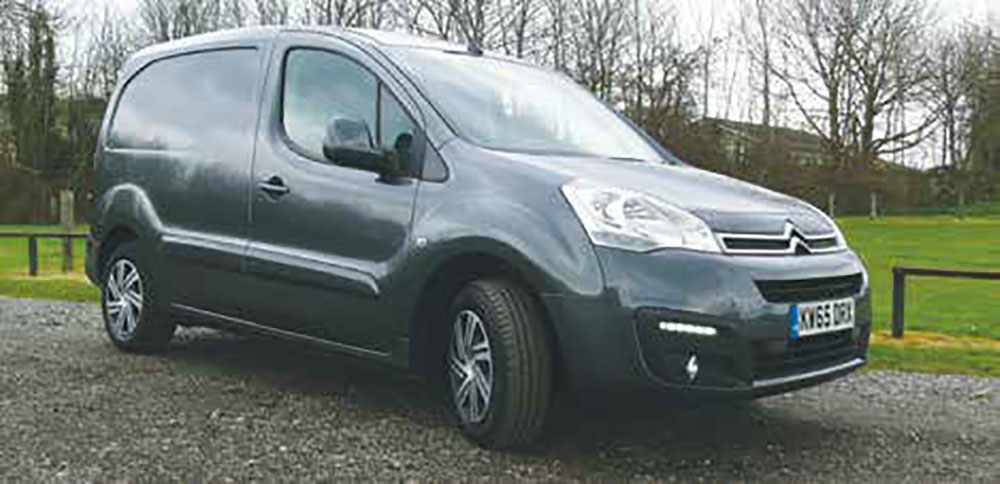 After September 1 this year, all new vans sold in the UK must have Euro 6 compliant engines. So as the various manufacturers start rolling out these cleaner powerplants, it has given us the chance to revisit some old fleet friends.
One of the oldest of these is the Citroen Berlingo, which was launched back in 1995.
There's hardly a street in the UK that doesn't contain at least one Berlingo, such has been its popularity over the past 21 years, and many of these are pretty old models, which says a lot about the van's build quality.
There has been a myriad of facelifts and relaunches since 1995 – indeed you'd hardly recognise the latest models from the original. But along the way Citroen has stuck to its basic promises – good solid engineering, a reasonable level of standard spec and low running costs.
The van we have on test is basically the same as the old Euro 5 one apart from the fact that it is more fuel efficient, has lower CO2 emissions and now comes with an AdBlue tank that will have to be filled every so often.
And of course all this comes at a price – this van is £585 more than the Euro 5 one. Fleet buyers may grumble but at the end of the day if we want cleaner air in our towns and cities – which most people do – then someone has got to pay for it.
And of course it has to be borne in mind that the extra front-end cost can be offset by the better fuel economy. A rough fag-packet calculation reveals that over a 100,000-mile fleet life the Euro 6 version will save £810 in fuel over the Euro 5, which adequately covers the initial extra cost. Meanwhile CO2 emissions drop from 133g/km in the Euro 5 to just 111g/km.