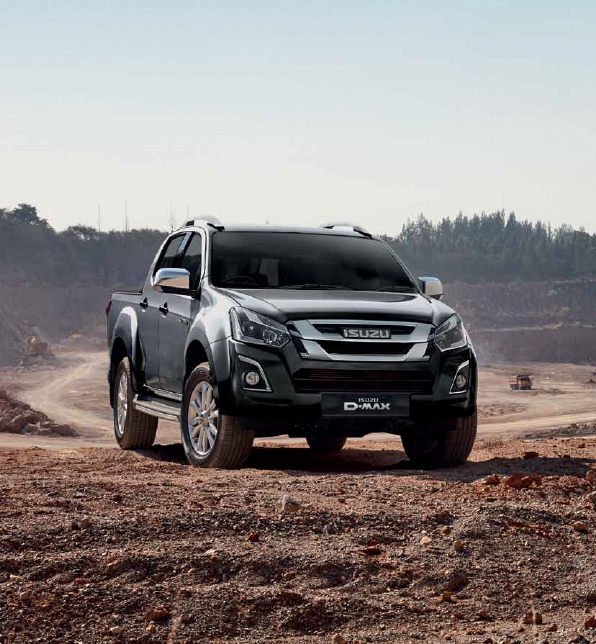 The D-Max has well and truly been named 'top trump' in the 4×4 truck sector after winning a Trade Van Driver Award each year for the past seven years.
Regular readers of Trade Van Driver will already know that the Isuzu D-Max holds the honour of winning a Trade Van Driver gong in the 4×4 truck sector every year since the awards were first started seven years ago.
That's no mean achievement in a field stacked full of top-notch contenders such as the Nissan Navara, Toyota Hilux and Mitsubishi L200.
So just how did Isuzu manage such a feat? According to editor Matthew Eisenegger, it's down to a combination of rugged quality, low front-end price and a lack of pretension over exactly what these trucks should be for trade users. Matt says: "There are any number of really good offerings in this sector but some of them are blinged up to the eyeballs with extras and cost a fortune. "Our awards are very much aimed at trade van users – and while they might like all the extras, they probably don't need them and can't afford to pay for them. "What the D-Max offers is good solid engineering at a price that trade people CAN afford. They are very well specced anyway with all the things a business driver will need and we know from our own testing that these trucks will take any amount of punishment without breaking. "And don't forget that they carry a five year/125,000 mile warranty just in case anything does go wrong.
All that makes a pretty convincing reason why the D-Max has won so many awards over the years." Isuzu's history dates all the way back to 1916.
Isuzu was founded in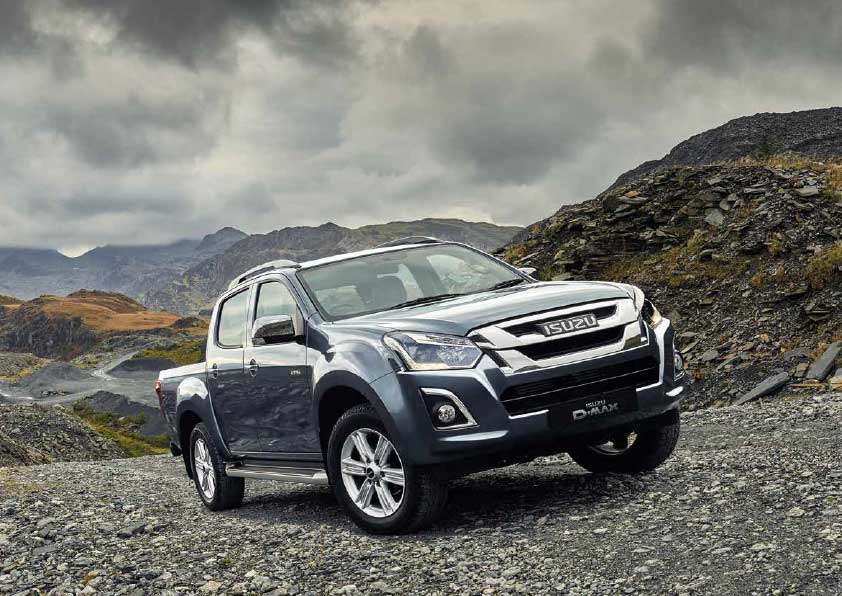 1916 and has the longest history of any Japanese vehicle manufacturer. Today, Isuzu is a global top-tier manufacturer of diesel engines and of light and heavy duty commercial vehicles, having sold over 21 million diesel engines around the world. An agreement between a Tokyo shipbuilding company and an energy producer led to the company's launch in 1916. Wolseley Motors granted Isuzu exclusive rights for car production in Asia in 1918, the brand's first cars.
In 1922, Tokyo Ishikawajima Ship-building and Engineering completed its first domestically-produced Wolseley, a model A-9.
In 1933 it launched a new model and named it after a Japanese river.
Now, nearly a century later, Isuzu is proud to boast that its production lines are still flowing steadily – just like the river itself.
In 1934, the truck manufactured up to Ministry of Trade and Industry standards was named 'Isuzu.'
In 1937, Isuzu – then T
okyo Motors – started mass production of its first air-cooled diesel engine.
In 1938, production of the TX40 model at the Kawasaki plant began. In 1949, the company name altered to 'Isuzu Motors Limited', with capital increased to 150 million yen. In 1950 Isuzu designed the DA80, Japan's first V8 diesel engine. Isuzu has been supplier of diesel engines to the Japanese government's South Pole research base since 1955.
In 1959, the TL two-tonne payload compact truck ELF was unveiled When released in 1959, the ELF was only available in Japan.
It is now known as the N-Series in the UK, distributed by Isuzu Truck. Elsewhere in the world, the Elf is not only used as a truck, but also converted into microbuses by local body makers. The lighter four-wheeled models are commonly used as an intercity Angkot (shared taxi), or school bus, or as an employee bus.
Isuzu developed Japan's first diesel engine for passenger cars in 1961. The DL201 model was presented with the 1961 Technological Award by the Japan Society of Mechanical Engineers. The Bellel passenger car was unveiled in 1961.
The Isuzu Wasp was introduced in 1963. It featured an all-steel box-chassis and body frame and was produced in pick-up and flatbed body styles. The Wasp was built until 1972, when it was replaced by the Faster, known as the Chevrolet LUV in many markets.
The TM 12-tonne class truck, a large rear-engine type bus and the passenger car Florian were introduced in 1967.
In 1968, Isuzu launched the passenger car 117 Coupe. Isuzu is credited with making the world's first diesel sports car in 1968, the Isuzu 117 Coupe. TR model four-tonne payload truck FORWARD was unveiled in 1970.
Also in 1970, the KS model 3.0-to 3.5-tonne payload truck ELF 350 was unveiled. Its capability is now shared with the Isuzu D-Max. The Isuzu Faster, a pick-up truck, was manufactured and marketed by Isuzu between 1972
and 2002. The Faster was succeeded worldwide by Isuzu D-Max, except in North America.
In May 1981, Isuzu introduced the compact four-wheel drive vehicle UBS Rodeo Bighorn. In 1989, two major Japanese manufacturers, Fuji Heavy Industries and Isuzu Motors Ltd, announced plans to build a $500 million car and truck assembly plant. In May 2002, the Isuzu pick-up was completely changed in Thailand into the D-Max through the collaborative effort of Isuzu and General Motors.
In September 2004, DMAX Ltd. (DMAX), which has started diesel engine production in 2000, rolled out its 500,000th model. The Jewson Isuzu D-Max Rally Team took both production and pick-up BCCC class titles in 2014 and in 2015 Isuzu took part in every single event, proving the durability and handling of the Isuzu D-Max. By the end of 2015, Isuzu Motors had made 25,553,172 diesel engines in its history.
Isuzu UK signed its biggest ever fleet deal in April 2015, with the Environment Agency placing an order for 197 D-Max pick-ups after an extensive tendering process. The new fleet has a mix of 4×4 Single Cab, Extended Cab and Double Cab Utility-spec models.
In 2017, the New Generation Isuzu D-Max with the refined and designed 1.9-litre engine was launched.