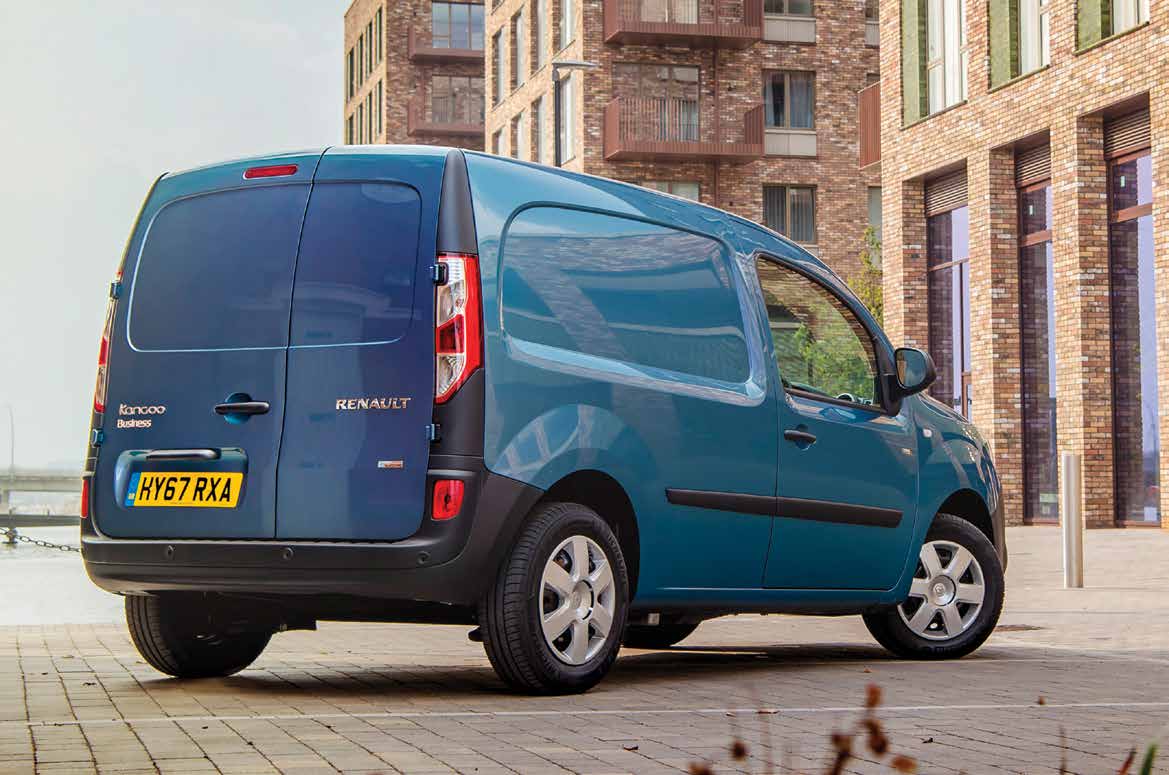 Renault Kangoo ZE Electric Van
We're all being pushed towards electric vehicles by the Government at present, but can the current crop offer a credible alternative for the UK's trade users?
Trevor Gehlcken finds out
Since the renewed interest in electric vans a few years back, we have been watching developments with great interest. I'd have to say that we have been highly sceptical about the possibility of sales success for these vehicles so far, mainly due to the fact that they run out of power after around 100 miles – after which you have to wait around while they are charged up. And if you run out of electricity on the road, you can't just leg it round to the nearest filling station with a can and get some more.
One thing that has concerned us greatly is the way that some rival trade magazines have been shouting from the rooftops about how good electric vans are and encouraging everyone to embrace this new means of propulsion, when in fact the only reason they are doing so, it seems to us, is to gain more advertising from the relevant manufacturers.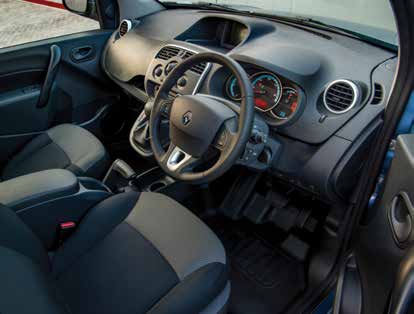 Here at Trade Van Driver we don't work like that – we believe in telling our readers the absolute truth so that they don't end up buying a load of vehicles that are totally unsuitable for their needs. Having said that, we aren't dogs in a manger either and we understand that for the right users, electric vans can prove very cost-effective indeed – not to mention the environmental benefits.
Is electric for you?
So before we pitch into testing the Renault Kangoo ZE, which I ran from my home in Southend-on-Sea for a week recently, let's just point out who WON'T be interested in this vehicle – a rather curious way to start a road test, but then again the ZE is a rather curious van.
Those who need to travel hundreds of miles a day
Those who lug pig iron up and down the M6 on a daily basis
Those who don't give a damn about the environment
Those who don't have a charging facility at their depot
Well that's a good start, although regarding the last point this can be rectified quickly and easily.

Right let's get started then. We all know that the Government is trying to push us all into electric vehicles at present and there are various incentives on offer to do so. While electric car sales seem to be slowly taking off, van buyers seem to shy away from them, not helped by the fact that many of the major van manufacturers such as Ford, Volkswagen, Mercedes-Benz, Fiat and Vauxhall actually make them at present, although this is about to change.

Renault has it sewn up
At the smaller end of the scale, excluding Citroen and Peugeot, the market seems to be sewn up by Renault with the Kangoo ZE and Nissan with the eNV200, while at 3.5 tonnes the only electric vans you can get come from Iveco and lately LDV – and they pitch in at around £60,000 a pop –ouch!
But price isn't really an issue with the ZE, as we explain below.
The main issue we can see is the fact that on a good day you'll have to stop and charge up this van after about 100 miles. In winter with the heater and the radio on, plus traversing up and down a few hills and that figure can plunge dramatically.
But it's fair to say that a lot of vans don't do anywhere near that figure and for those users, the ZE could prove a little corker.
As you can see from the pictures, there is very little to set this van apart from its diesel brother apart from a few small badges on the back and sides. Even the charging plug is set underneath the Renault badge on the front.
Our van was resplendent in metallic paint and had full ply-lining in the back to keep things nice and neat. Standard equipment includes electric door mirrors and windows, a DAB radio, CD player, Bluetooth connectivity, AUX input, a low-speed voice warning for pedestrians, a charging cable and pre-heating function.
There are also all the usual safety features such as ABS brakes, ESP traction control et al.
Surprisingly low price
People who thinks electric vans are expensive will be surprised at the price – £14,194 after all the Government incentives have been added – plus the batteries cost £49 a month to rent, so there's certainly no excuse not to choose an electric van because of the front-end cost.
Renault reckons the ZE will cost around 2p per mile in fuel to run as opposed to 8.3p per mile for the equivalent diesel model. That's some saving!
One thing's for certain – electric vans are great to drive. There are no clouds of smoke and rattling when starting up on a cold winter's morning and as peak torque comes in at 0rpm, they go like the clappers. Of course driving like that will reduce the mileage on offer exactly as it would with a conventional engine.
There is the problem too that you might just run over the odd pedestrian when they step out in front of you, which is why the voice warning has been added. The vans are silent and people just don't hear them coming.
Drivers new to electric vans will soon get used to the slightly different controls.
There's a conventional ignition key – after it's turned you wait for the green 'go' light and then the controls are similar to that of an automatic. It's eerily silent and quite unnerving until you get used to it. In place of a fuel gauge, meanwhile, there's a dial to show you how much juice is left. It's as simple as that.
Charging points nearby
Having never used an electric van in my area of Southend-On-Sea in Essex before, I was surprised to find there are already three charging points in town and presumably more and more will start appearing as these vehicles become more popular. There's a home charging cable, but it can take up to 30 hours to fully charge up, so in all honesty fleets which choose these vehicles are going to have to install a proper charging point at the depot to avoid problems.
So there we have it. We enjoyed our week with the ZE tremendously and wish we could be more positive about electric vans in general. But as things stand at present, only our short-haul readers will be able to convert to this green power with any confidence.
The fact of the matter is that until electric vans get over the problem of short range, we fear few firms will choose them.