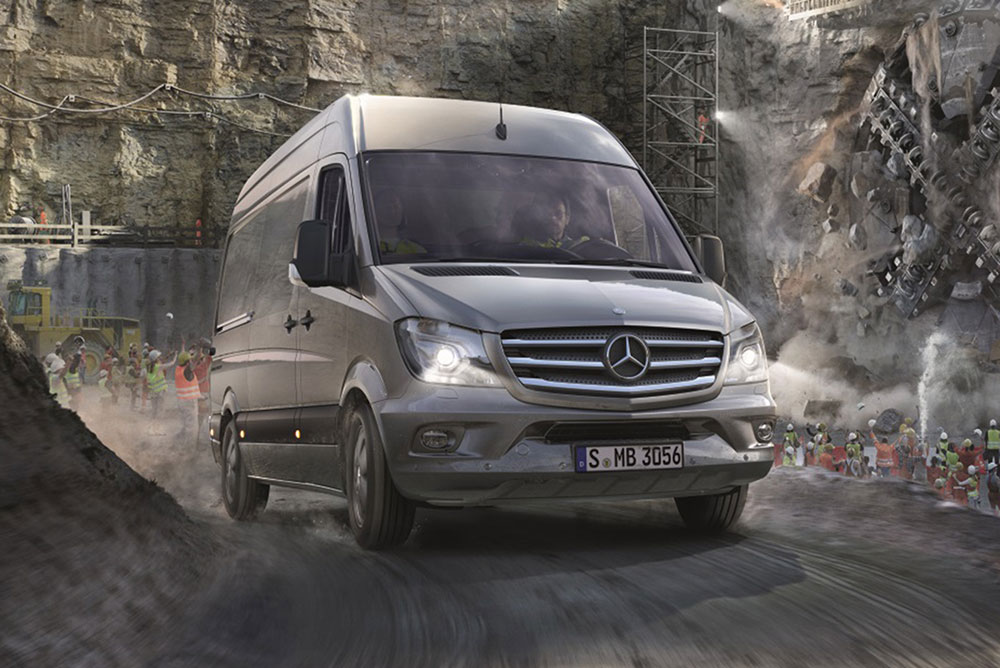 Following the success of the 20th anniversary edition of the Mercedes-Benz Sprinter last year, the German manufacturer has revealed yet another special – the Premium edition.
Available at 3.0 and 3.5 tonnes gross vehicle weight across all engine variants, the special van will offer in addition to the standard spec an integrated Becker satnav system, chrome effect radiator grille, colour screen infotainment system, air-conditioning, comfort driver's seat, an outside temperature gauge and special wheel trims.
In addition, Sprinter Premium Edition also benefits from Crosswind Assist, which supports the driver in strong, gusty side winds through automatic brake interventions, Adaptive brake light to indicate a critical braking manoeuvre, Adaptive ESP, the dynamic control system that also takes vehicle load into account and Rescue Assist QR code stickers, which gives emergency services critical information at the scene of an accident.
Long wheelbase hi-roof versions are available for business users with a £19,171 deposit plus £379 per month for two years.