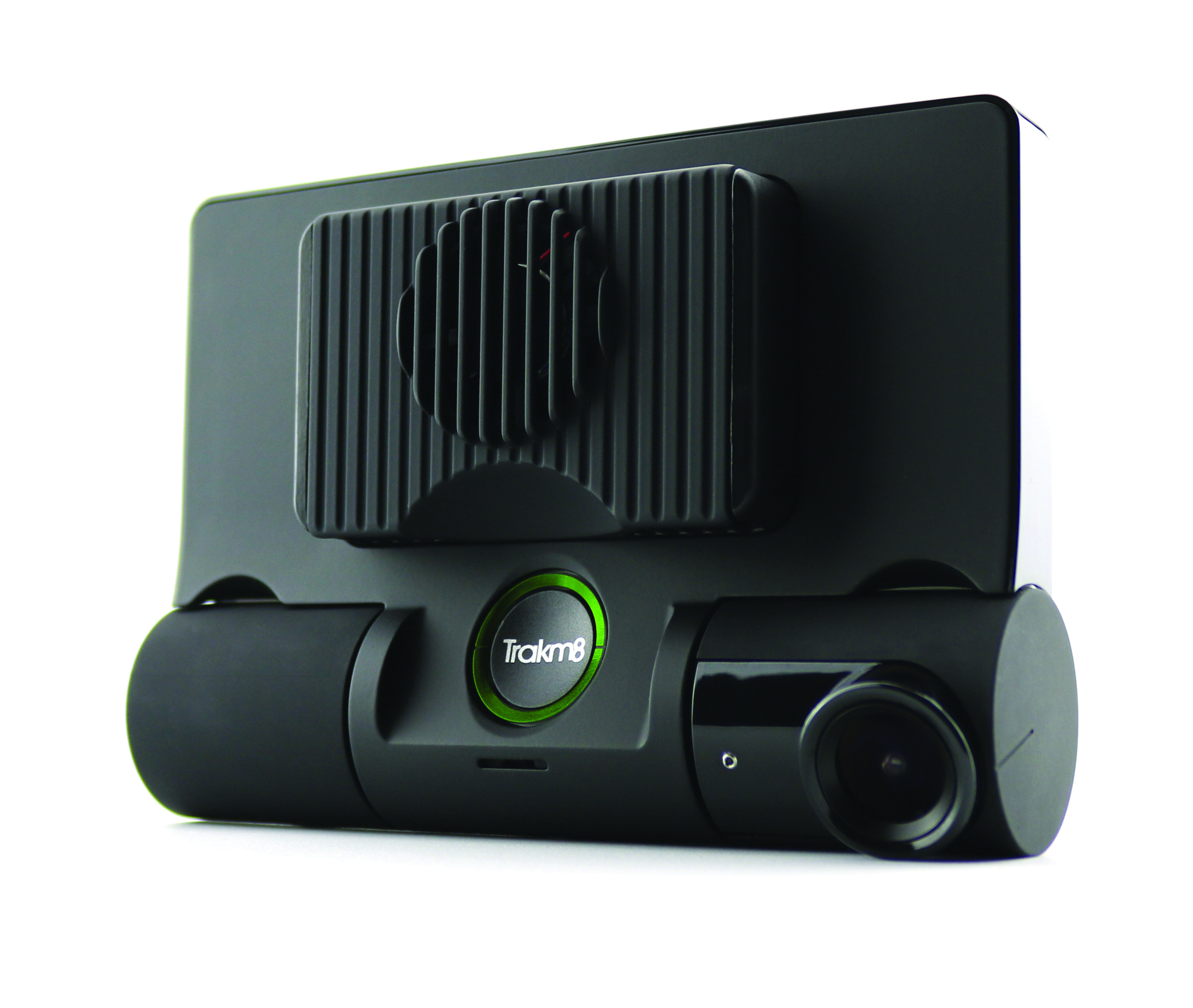 Telematics specialist Trakm8 returns to the CV Show with two ground-breaking technologies for van fleets. The NEC will play host to the official launch of Trakm8's 4G telematics camera, the RH600 – a product the company believes is the most advanced telematics camera on the market. In addition, tradespeople, sole traders and owners of smaller van fleets will be able to learn more about the company's no-nonsense self-install vehicle tracking solution, Trakm8 Prime. But what makes these products so different? For those of you that won't be attending the show, here's the lowdown!
More than just vehicle tracking
Trakm8 has recently launched the UK's first self-install tracking system that is available to order online. At this year's show, visitors to the Trakm8 stand can also begin a 30-day free trial of Trakm8 Prime via the world's only telematics vending machine!
Available for all businesses or van drivers or van drivers at £12.99 or less per month, Trakm8 Prime combines a simple-to-use web portal and mobile app to keep track of vehicle whereabouts and finding your nearest vehicles in the event of an emergency call out or unplanned job. This, however, is only the beginning.
Installed in a matter of minutes – with no professional know-how required – Trakm8 Prime is packed full of features to help van users and small to medium-sized fleets maximise efficiency and productivity. Prime's driver behaviour scoring system coaches drivers to achieve maximum MPG and reduce the risk of accidents through smoother driving styles. The system monitors speeding, braking, cornering, acceleration and idling times to make drivers aware of the areas to be improved, saving hundreds, sometimes thousands of pounds a year on fuel bills.
Because the Prime device plugs directly into the van's on-board diagnostics (OBD) port, the unit is able to detect any underlying vehicle health faults and battery problems – all of which can be viewed on the web or a mobile device. Having access to details of fault codes in real-time allows for better planning of repairs, ensuring your customers and day to day jobs aren't affected. It can even prevent unplanned breakdowns and non-starts.
Detailed reports about journeys and vehicle timesheets are also available to download at the click of a button. One report also allows businesses to download mileage reports at the click of a button, helping to simplify and speed up P11D admin for HMRC.
The 'world's most advanced' telematics camera
The RH600 from Trakm8 is a fusion between the company's most sophisticated telematics devices with two high-definition vehicle cameras. The detachable camera heads serve to monitor the road ahead and disprove any false claims or determine fault in the event of a collision. The optional second camera can be used by businesses to monitor and record the driver's actions in the event of a collision. It can also highlight distracted driving, drowsiness or mobile phone use, which may have been a contributory factor. All of this data can be live-streamed or downloaded via Trakm8's web portal and complements reams of rich data such as driver behaviour scoring, GPS, vehicle health and more.
The RH600's ability to integrate with other software such as scheduling and route optimisation is what really sets it apart from its competition. Trakm8's new telematics web portal, Insight, takes into account the number of available vehicles, drivers and even capacity within the trailer in order to plan the most fuel-efficient routes. What's more, the system calculates these routes in a matter of minutes, saving hours in manual planning.
In addition, Trakm8's engineering team is also in the process developing Advanced Driving Assistance Systems (ADAS) for the RH600, including the detection of micro sleeping, driver distraction, and tailgating. These ADAS features will be demonstrated alongside Trakm8's other solutions for fleet managers.
Visit Trakm8 on stand 4H112 at the CV Show!