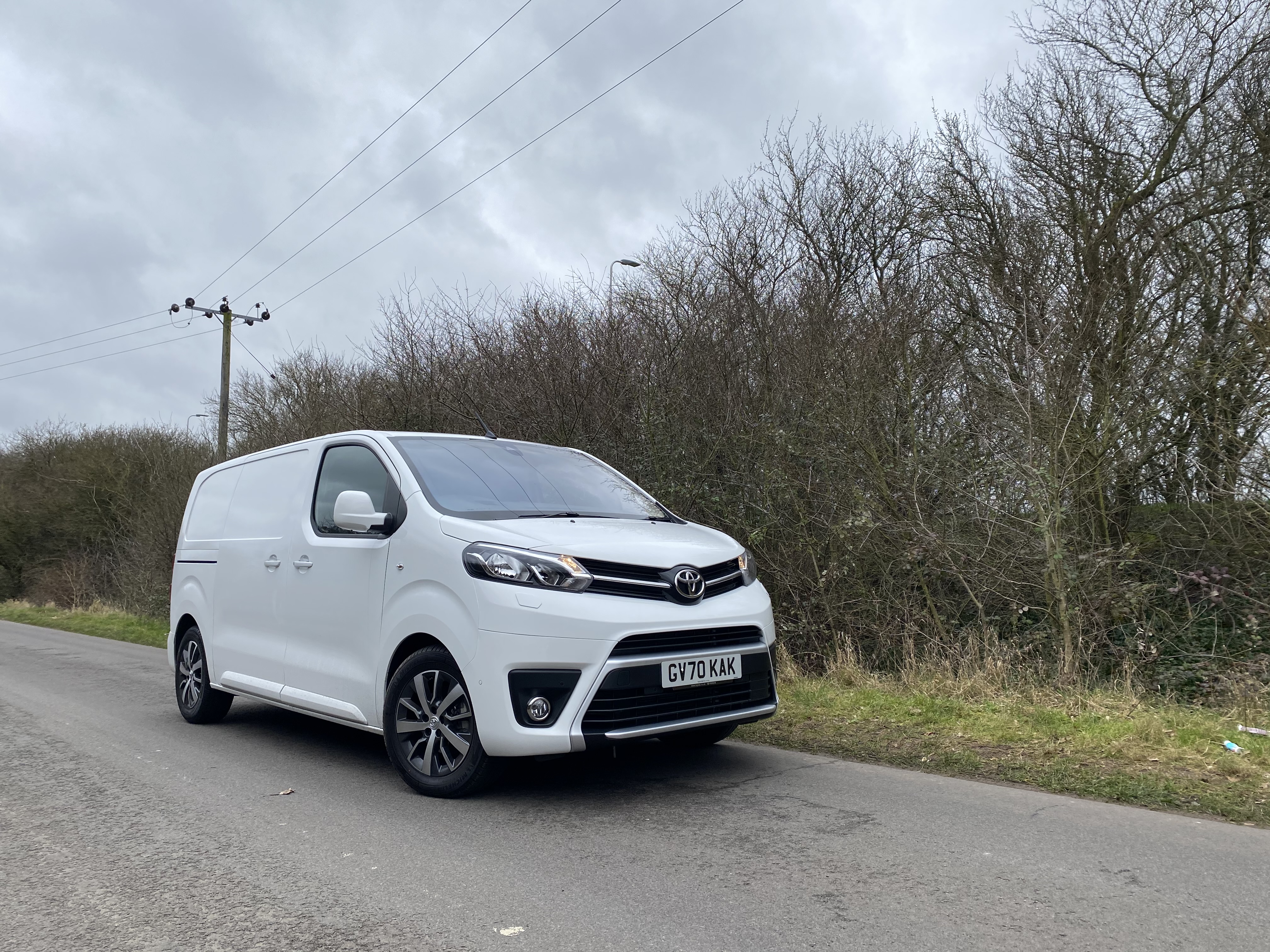 Paul Cowland: Project Proace.
TV Presenter and Car Expert Paul Cowland has recently started another project that's a bit more up our street; a brand new Toyota Proace van. With an exciting build planned ahead, we thought we'd tag along for the ride.
I know I'm preaching to the converted here when I say that a van is perhaps the most wonderful and versatile vehicle on earth. That big old box out the back can hold, do or become anything you want it to be. Whether, it's a carry-all for business or the basis for a build, Vans offer so much scope for your ideas to come to life.
I've owned and driven dozens over the years, but recently, I thought I'd splash out and go for something a little smarter, a little cleverer, and certainly a lot faster than any other van I've had before; The Toyota Proace.
I liked the look, loved the 5 year warranty, and I was impressed with the standard kit on the 'Design' medium wheelbase I went with. I specced double sliding doors, a lift up tailgate to make life perfect on rainy days, and as for what's inside – you get everything you might ever need; Apple Carplay, Cruise, Active Climate Control, and what's this? Even a head-up display? No excuse for speeding in this shapely shifter.
With a 0-62 time of just 8.5 seconds – previously the sort of stats you might see in the brochure of a respectable '80s hot hatch, this thing absolutely flies. Although I drove the 1.5 litre engine and found it to be a real sweetie of a thing, the added grunt of this bigger motor totally swung it for me. Add a smooth-shifting 8-speed auto box and paddle shifters on the steering wheel, and you've got a van that gives you no excuses for ever being late to a job. Sadly…
So it's easy on the eye, it's remarkably rapid, drives well and is fully specced out, but these were not just the only reasons that I went for the Proace. As well as having a seemingly endless amount of car parts to move around on a daily basis, I've also decided that I need to own a modern, reliable camper van. Something I can take away to motorsport weekends, tow my race car with, and even enjoy the odd weekend away when the diary allows. The more observant among you may have noticed it's just a big empty box back there… but that's the real appeal of doing it this way. It means I get to build my own dream spec from scratch, and I'm going to document the whole thing here for you as I do.
Expect to see a plethora of great mods and famous brands helping me with the upgrades along the way. As well as the usual bed, hob, taps and fridge you can expect a few extra improvements that BILSTEIN coilover suspension? Cobra race seats? A full Pioneer audio visual system? There's going to be all that and more. After all, if it's going to be my second home, I may as well get it exactly how I like!
Until next time – when it all begins!
Contacts www.toyota.co.uk