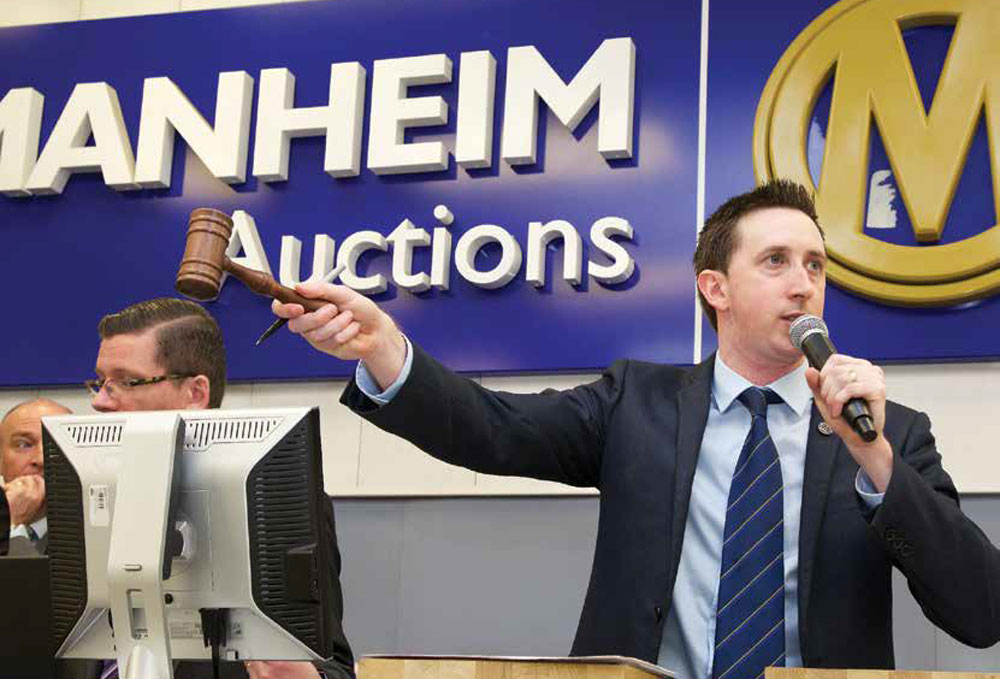 If your own your vans outright, you need to make sure that when it comes to selling them, you don't miss out on the top prices. Here some used van experts share their secrets
Vans are working vehicles and therefore destined to take a knock or two, which makes them all more sensitive to the rigours of the second-hand market. Accepting a certain amount of damage is part and parcel of running an LCV fleet, but there are steps that businesses can take to improve their return at the time of de-fleet. And although condition is arguably the most critical element when it comes to generating a good residual value, there is a myriad of other factors that can cause the resale price to sink or swim.
Anything with extra kit as standard, such as colour-coded bumpers, metallic paint, air con, satnav, alloys is very much sought after
Money holders
Hedging your bets on a van that will hold its money starts before you even buy or lease it, according to Tim Spencer, commercial vehicle sales manager at Shoreham Vehicle Auctions.
"Think about the used market when you're buying or leasing the van," he says. "When people come to auction, they're buying a vehicle to do a job. It's not an emotional thing like it is when you're buying car; it is for work."
It stands to reason, then, that an attractive, well specced van in good condition is a sure-fire bet for strong residual values, as Andy Picton, senior commercial vehicle editor at trade guide Glass's explains.
"There is very much a demand for top-end, quality stock. That means sensible miles, good condition and ideally a full-service history. Those vehicles that appear covering that sort of criteria will do particularly well, with strong values.
Buyers go for a car-like spec
"Typically, at the high end, vehicles with car-like specification such the Highline Volkswagen Transporters, the Limited Ford Transit Customs – anything with extra kit as standard, such as colour-coded bumpers, metallic paint, air con, satnav, alloys – that's very much sought after.'
"I think the three most important items of specification are Bluetooth, aircon and a USB port," adds Tim. "They seem to be the ones people are looking for.
"At auction, probably 80% of buyers are traders ready to sell the vehicle on, so if there's no history, they will allow for that in their bidding price and there could be up to a £500 difference. You can always sell a van if it's cheap enough but if you want top dollar, you need the history."
The number of vehicles simultaneously hitting the used market has just as big an impact as the nature of the vans themselves, which is particularly relevant to larger fleets, according to James Davis, director of commercial vehicles at auction firm Manheim.
"The supply of whatever a business is running will determine the popularity on the used market and therefore the price, because it's supply and demand. So if a big company suddenly de-fleets 500 of the same type of van in a two-month period, the price will soften.
"It doesn't mean the vans are bad, nor does it mean that the company operating them is negatively viewed as a perception; it's just supply and demand."
Colour is something of a Catch 22 with vans. There's a strong case for the upmarket car-like shades – blues or silvers in a metallic finish – because used buyers like them, but the practicality of such finishes isn't all that, which is why white is still a popular colour.
If you've got a metallic van, it looks great on the RVs and it's great to repair in the first six months, but try and get a match on that paint six months down the line
White is easy
"Most vans are white because it's easy to repair," says Shoreham's Tim Spencer. "If you've got a metallic van, it looks great on the RVs and it's great to repair in the first six months, but try and get a match on that paint six months down the line.
"It ends up looking like it's got one new panel and the rest of it is three years old and you'll never get the exact match again. If you have company colours then that's fine, for example, British Gas Blue, Royal Mail red etc – but that's the reason so many vans are white."
Vehicle wraps are a far better option than bespoke paintwork, according to Tim. "One thing we often say as an advisory is to wrap a vehicle rather than buy one in a particular colour. Trying to resell vans in obscure company colours is an absolute nightmare but if you wrap them, you've still got a white van underneath."
Line it and save cash
Ply-lining the cargo area more than earns its keep when it comes to selling on too.
"With the interior, it's the standard adage of make sure the van is ply lined," says Tim. "If you've got ply line inside, you can smash it about and it's not a problem, you can replace it, but if you've smashed the van about, you'll never get that back.
"When you come to resell it, to put in new ply lining is probably £400-500, but if you've smashed the van to pieces, you're going to lose thousands. You'd be amazed how many companies don't put ply lining in."
For all the tricks of the trade, getting a van to market in top-notch condition remains one of the best methods, if not the best, to sell it for good money. If it's a leased vehicle, that means being honest with the funder about what you're going to use it for – and being frank with employees about your approach to damage.
---
Selling your van- what's fair when it comes to wear and tear
The British Vehicle Rental and Leasing Association publishes the Fair Wear and Tear Guide about acceptable damage and conditions at the end of a contract. Nora Leggett, the firm's director of member services, claims the businesses that handle drivers and damage well make sure every party knows exactly what's going on from the outset. "They make sure that whatever guidelines they use are actually in the vehicle at the start of the lease, so when the vehicle is delivered it's pointed out. They tell the driver that the guide is in the glovebox and that they should consult it on a regular basis because it gives hints and tips about looking after the vehicle. "Lots of good practice is in the sales and renewal process, so the in-life issues are fed back to the account managers as they happen. At renewal, they are aware of any issues that have arisen and how they can be overcome." Log on to: www.bvrla.co.uk
---