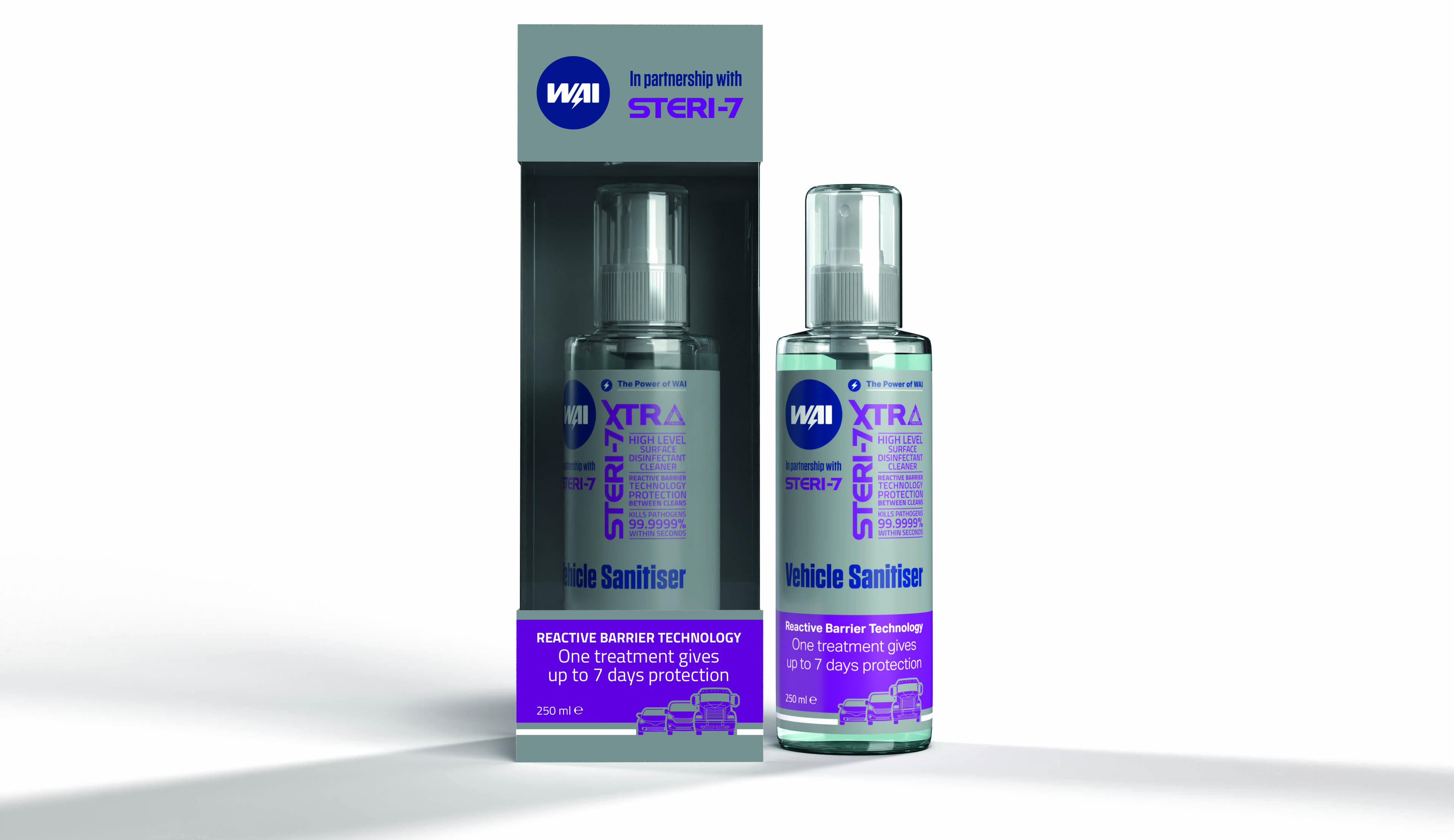 As restrictions tighten across the UK, WAI's STERI-7 vehicle sanitiser car kits are continuing to prove popular and are now being rolled out across the WhoCanFixMyCar.com network.
After gaining positive feedback from its network of garages, the repair and maintenance comparison site has become an official distributor of WAI Steri-7 250ml retail bottles and sanitisation kits in the automotive industry and is able to secure orders on a garage's behalf.
This gives garages throughout the UK the opportunity to purchase the kits to protect themselves and their customers when carrying out work, but also to sell the retail bottles to the end user to keep their vehicle sanitised.
Featuring seven-day reactive barrier technology, the retail bottle regenerates for up to 7 days, keeping surfaces free from pathogens and viruses between applications.
A new landing page has been set up to promote the partnership, outlining the major benefits of the kit, including an insightful short video, as well as steps on how to order.
Richard Welland, WAI managing director, said: "This is a major breakthrough for our Steri-7 vehicle sanitiser kits and retail bottle, as it means that we can reach a wider market and keep garages and motorists safe.
"The situation now is arguably more serious than it was in March 2020 and so we have committed additional resources to ensure the smooth supply of WAI Steri-7 products to the automotive industry."
To find out more about the WAI STERI-7 vehicle sanitiser kit, visit here.