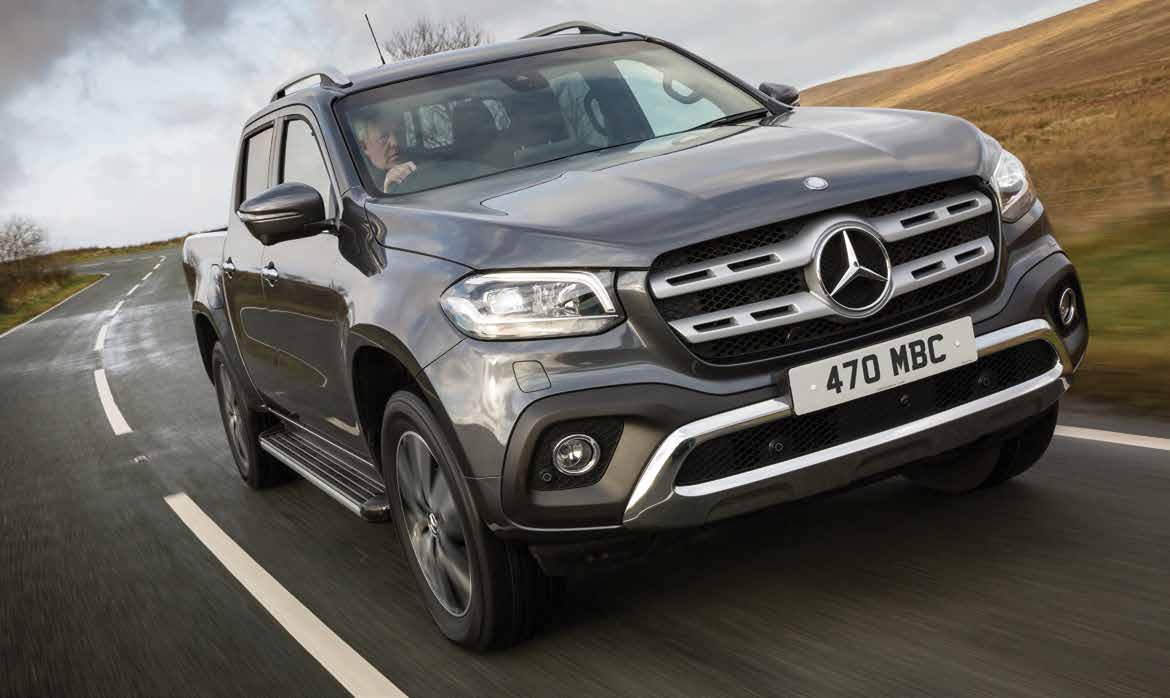 It's big, it's brash and it has a three-pointed star. We just love this new 4×4 truck. Trevor Gehlcken reports
Britain's trade van buyers are a very different bunch of people than they were even a few years ago. Thanks partly to the advice given to them in magazines like Trade Van Driver, they are a lot more clued up about which vehicles to buy and what extras to choose in order to select exactly the right model to suit their businesses.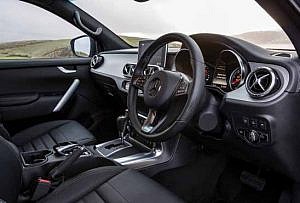 Take 4×4 trucks for example. Years ago you would only buy one of these if you really needed to get down and dirty in the course of your job. They were rough, slow and if driven on the roads you'd be lucky to end a journey with all your fillings still in place. Believe me I know as I had to test the wretched things back in the early noughties!
But today's offerings, while still capable of amazing offroad feats, are now almost car-like to drive (although not quite) and are attracting a whole new clientele.
One vehicle instead of two
One reason so many traders are buying them is because many of you readers could choose a 4×4 truck and replace a van and a car with a single vehicle. The cost savings are enormous. Plus of course if you choose the right vehicle, you'll look and feel a million dollars out Mercedes-benz x-class X250d 4mat ic power It's big, it's brash and it has a three-pointed star. We just love this new 4×4 truck. Trevor Gehlcken reports TVD first drive first drive TVD BEHIND THE WHEEL on the road. Which brings us nicely round to the vehicle on test here – the new Mercedes-Benz X-class.
Until recently this sector was dominated by Nissan, Mitsubishi, Toyota and Isuzu. But with the arrival of the Volkswagen Amarok in 2010 a new sub-sector appeared – the premium 4×4 class.
Other car manufacturers have slowly been offering 4×4 trucks, clones of existing models mainly, and finally the mighty Mercedes-Benz has come to the party with the stunning X-class.
While the Amarok is pure VW, the X-class, it must be whispered, is basically a Nissan Navara, but with much Mercification and blingification (are there such words – ed?) so you'd hardly recognise the Japanese underpinnings amid all the extra testosterone. In our book, this truck out-toughs the toughest on the market today – and that's surely what these vehicles are all about, isn't it?
I have yet to meet a female who has ever yearned for a 4×4 truck to be honest, although I'm not saying there aren't a few around. But the X-class is very much a big boy's toy and I for one couldn't wait to get my hands on it for a test week.
Our test vehicle is the X250D 4Matic Power variant, which weighs in at a rather hefty £34,100 ex-VAT. Mind you, there's a shedload of goodies and gizmos included in that price, so we can't complain too much.
Under the bonnet goes a 2.3-litre turbodiesel powerplant pumping out a meaty 190bhp and 450Nm of torque at 1,500-3,750rpm and mated to a seven-speed auto gearbox. Fuel economy on the combined cycle is a reasonable 35.8mpg and CO2 measures 207 grams per kilometre – about par for the course in this type of vehicle.
Also bear in mind that when you purchase a new van from Mercedes-Benz, you automatically get MobiloVan, the free roadside assistance package.
Standard spec
When it comes to standard spec, there's a list that would fill this magazine, let alone this feature, but among the best bits are: driver and co-driver's airbags, thorax airbags, driver's knee airbag and window airbags, Active Brake Assist (autonomous emergency braking, radar type), Lane Keeping Assist, Traffic Sign Assist and Hill Start Assist, Electronic Stability Programme, reversing camera, tyre pressure monitoring system, 18-inch six-twin-spoke light-alloy wheels, himalaya grey 225/60 tyres, eight-speaker sound system, aluminium style interior trim, Artico leather with Dinamica microfibre upholstery, automatic windscreen wipers and rain sensors, chrome rear bumper and fog lights with chrome surrounds, driver's and co-driver's seats eight-way electrically adjustable, keyless entry, LED high-performance headlights with cleaning system and LED tail-lights, load securing rail system, painted front bumpers with simulated under guard in chrome and automatic climate control. If that wasn't enough, our test vehicle also had as extras blue metallic paint at £510, Comand Online system at £2,225 (ouch!), Style package at £1,345, parking package with 360° camera at £915, winter package at £340 and roof liner in black at £215. As can be seen from that little lot, this vehicle is not for those traders looking for a bargain basement snip. But if you can afford it, there's nowt else like it to give you image and your ego a boost.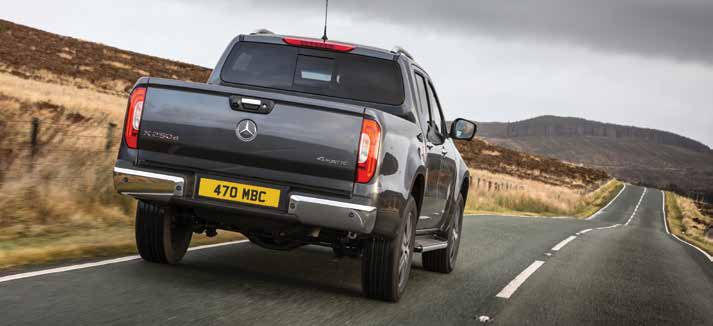 Behind the wheel
Some mundane vans come and go with hardly a ripple on the surface of my life, but I was looking forward greatly to spending a week with this wee beastie – and my expectations were fully met.
The old harshness mentioned earlier is completely absent for this offering so on-road driving is as comfortable as in a car, while off-road, this truck will outperform anything the average driver will dare throw at it. During my test week I happened to cross Dartmoor on a rainy, windy day and I was almost tempted to undertake a little illegal off-roading while I was at it, until the little sane man in my head told me not to be so stupid. As it was, the X-class picked up a fair amount of muck and dirt in my test week, which rather took the shine off this wonderful vehicle.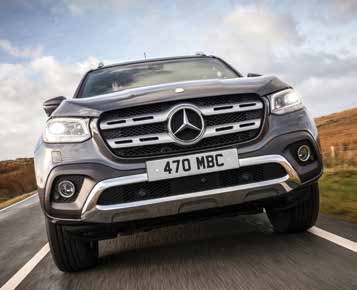 Climbing aboard, the cabin is dripping with gadgets and there are some nice touches such as the little LED display on the interior mirror that tells you which direction you are going in. I've always reckoned that's something all vans and cars should have.
The seats are massive and comfortable and there's plenty of leg room for five in the cab. The computer system in the centre console controls all the hi-tech gadgetry like music, sat-nav and those 360 degree cameras and playing around with it, I concluded that it would do just about everything but make me a cup of coffee.
The engine fires up with a push button and changing between road and off-road gear ratios is a simple matter of twisting a little knob on the dash – none of those old fashioned second clunky gear levers any more. Starting the engine gives off a muted thrum which speaks of power aplenty under the bonnet – and indeed with 190bhp on tap you are never going to be left standing at the traffic light grand prix – or anywhere else for that matter. And the auto box flicks through the gears seamlessly, which all adds up to a very pleasant driving experience.